First of all, love the extension, sending web articles to my kindle to read is a godsend.
I've been using it for years, and yet I've recently started receiving these emails from Amazon when I'm pushing articles to my Kindle.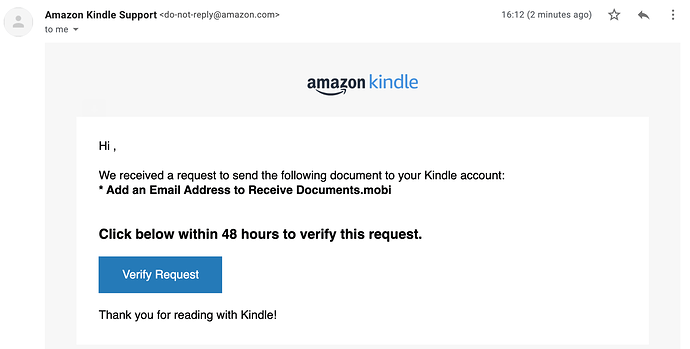 I've got the extension set-up to send from my gmail address, and my gmail address is registered in the Amazon "Approved Personal Document E-mail List", so I believe it should upload the file straight to the device without this authorisation step required. Has anything changed on the Push to Kindle end? I can't see anything I can change on the Amazon side to stop these verification emails coming through.
Thanks,
Mark