For some reason when I try to create a feed from WSJ.com: World News in my self-hosted Full-Text-RSS it's not really extracting the whole articles.
I compared with the results in FiveFilter's hosted one and it is able to pull the whole thing.
See some screenshots of both scenarios, mine and Five Filter's.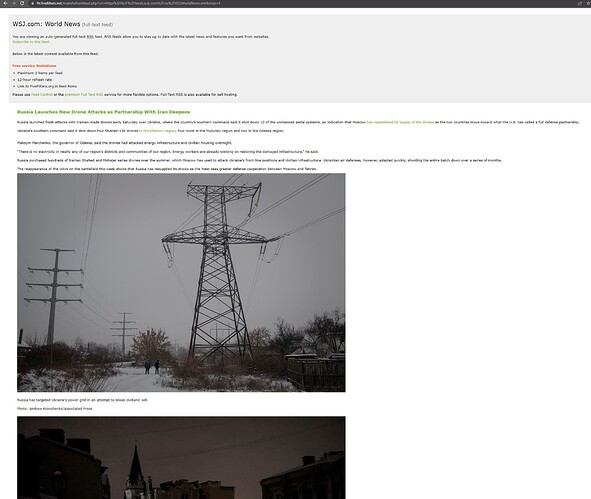 Thank you
Fabio