Hi there, thanks for reporting this. This should be fixed now. Could you please try again and let us know if you still have trouble.
You might have to switch off browser-retrieved content to get images to appear: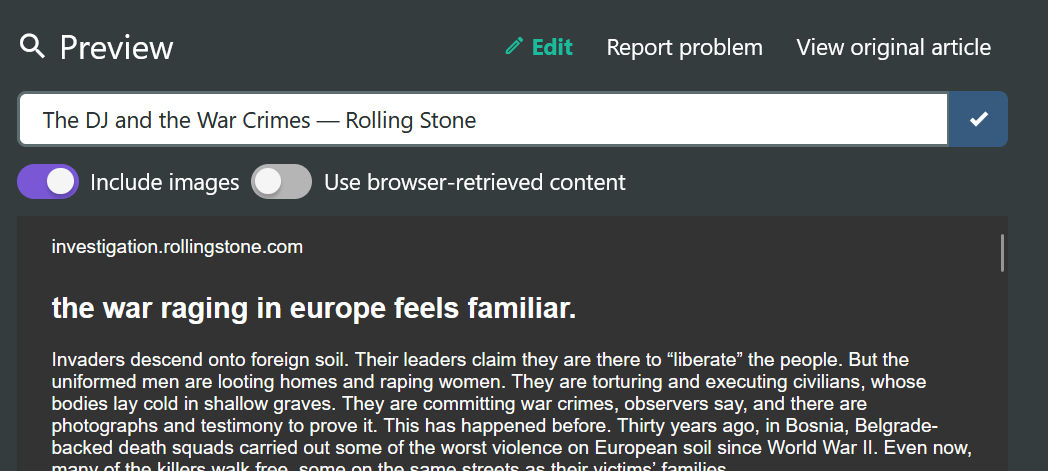 @fivefilters: Very nice, thank you. I tried this myself last night but failed. For all the images, the URL in src= was converted to something invalid that I couldn't explain.