Hi!
First of all, I really love your products and have subscribed for the premium membership. I have been testing some of the functions which are really great.
However, when I attempted to create a feed from this site, then the original article links aren't recognised.
Here below is my attempt…
http://createfeed.fivefilters.org/extract.php?url=https%3A%2F%2Fnews4hk.com%2Ftag%2F65220-%E5%A4%9A%E5%8A%9F%E8%83%BD%E6%99%BA%E6%85%A7%E7%87%88%E6%9F%B1&in_id_or_class=post-meta&in_id_or_class=post-meta&&strip_if_text=查看原始文章&
The id or class attribute contains the title

The id or class attribute contains the original article links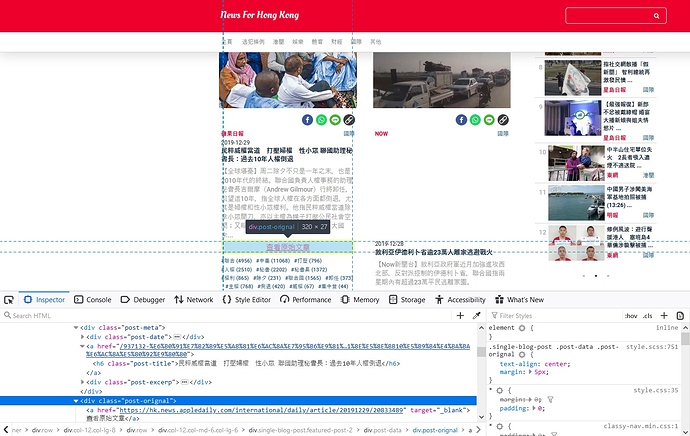 How can I resolve this problem? Thank you.
Best wishes!