Dear members,
Im trying to make a RSS from Pokemon Unite but im almost done. I just need to fix the describtion code
and the image of the thumpnail.
Can someone help me with this please.
http://createfeed.fivefilters.org/extract.php?url=https%3A%2F%2Funite.pokemon.com%2Fen-us%2Fnews%2F&item=.news-index__item&item_image=img&max=5&order=document&guid=0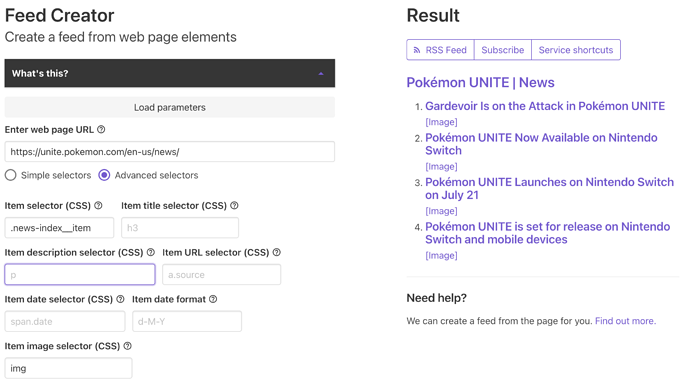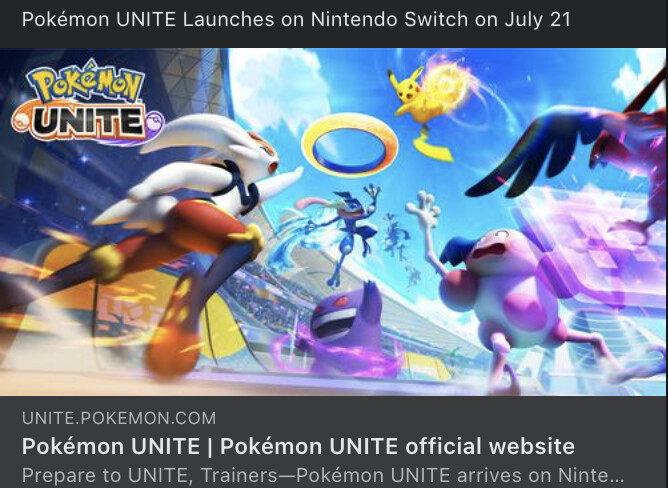 It looks now like this on facebook but this is not correct, the image is a common img and not of the recent post and there is not text P cause if you look up the text it should be: Welcome to Aeos Island, the home of Pokémon UNITE and a new Pokémon region where you can now compete in 5-on-5 team battles.
please let me know