By chance, do you know how to set up an RSS feed for an author at The New Yorker?
I have been trying to create a feed for Jia Tolentino's page, but haven't had any luck. The New Yorker's Author pages have a really odd structure (see image below or link above).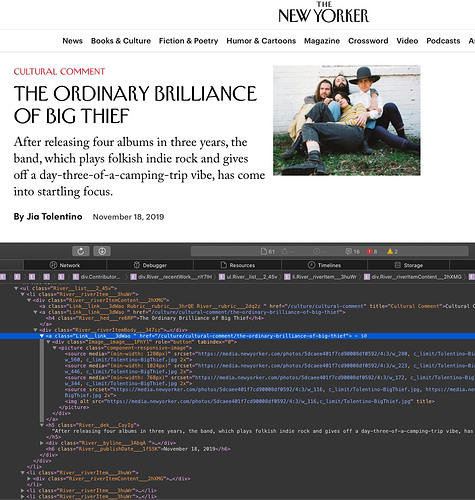 The URL is obviously: https://www.newyorker.com/contributors/jia-tolentino. But I haven't figure out what to put in the second field of the Feed Creator (HTML elements whose id or class attribute contains).
If you've created one that works for another author - or know how to set one up for this author - could you share? I'm not as concerned about whether the images work.
Thanks for any help you can lend!