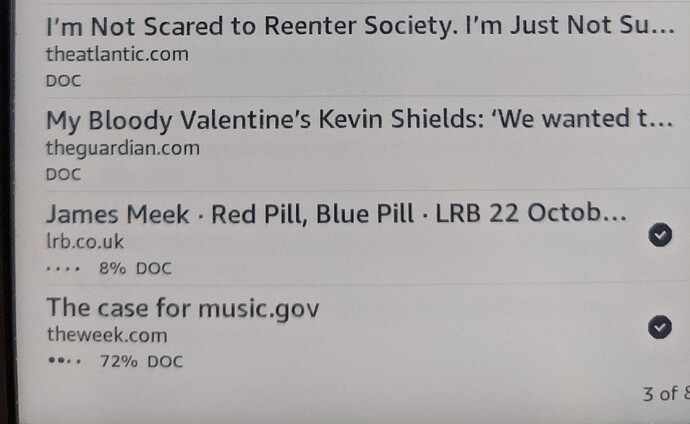 I'm not sure if this a software or a hardware issue, maybe someone can help? I use the bookmarklet on Chrome on desktop, and the Android Chrome share menu button on mobile.
Recently articles sent to my Kindle seem to arrive, but they don't actually seem to download and cannot be opened or read. In the attached photo the top 2 articles are not readable, while the bottom 2 are.
When I try and manually download the troublesome articles, I briefly see 'queued', but then it disappears and it reverts to this state.
I've restarted several times, tried manually syncing, and checked my document sending/receiving details. I can't think what else to try.
Any ideas??